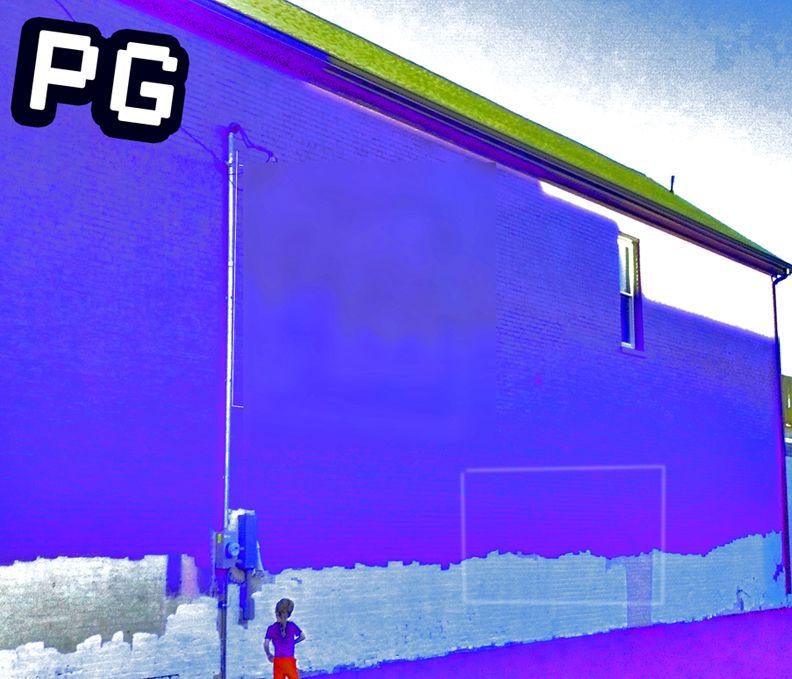 1418 W. Franklin St.
Evansville, IN 47710
812-402-4445
pgeville.com
facebook.com/pgeville
Opened March 15, 2013
[PG] is a new art, culture, café, restaurant and performance space in Evansville, Indiana.
[PG]'s main features are a contemporary art gallery, an intimate music and events space, and a café with reasonable* food and drinks.
HOURS:
SUNDAY: 8am - 10pm
MONDAY: closed
TUESDAY: 8am - 10pm
WEDNESDAY: 8am - 10pm
THURSDAY: 8am - 10pm
FRIDAY: 8am - midnight + (or later)
SATURDAY: 8am - midnight + (or later)
kitchen opens @ 8:30 am
hours are often extended when there is an evening event.
——————————————————————————————————————
[PG]'s mission is to maintain a creative, collaborative and comfortable contemporary art and performance space, and cafe that is expressly free of religious dogma, racism, sexism, homophobia and all other forms of myopic ignorance.
The events, art-shops, workshops, musical performances, benefits, café and retail space at [PG] will be geared toward that which is contemporary, experimental, courageous, conceptual, conscious, compassionate and edifying.
We at [PG] will work hard so that the artists, employees and those passionately involved in the space are shown respect, support and compensation for their work.
[PG] LINKS
[PG] FRIENDS and FAMILY
Tin Man Brewery — www.tinmanbrewing.com
Arts Council of Doom — TACoDoom on Facebook
Franklin Street Events Association — Franklin St. Events Assoc.
ABYSSco — The Abyss's Blog
THE HATCH — The HATCH, local venue
Elsewhere Records — Elsewhere Records, the greatest music label in Eville
REBORE Records - http://rebore.bandcamp.com/
RiverCity CO-OP -   River-city Co-op
Penny Lane Coffee House — Penny Lane
Winzerwald Winery — Winzerwald Winery
New Harmony Gallery of Contemporary Art — New Harmony Gallery of Contemporary Art
D'Alto Studio of Performing Arts — www.daltoarts.com
Ellipse Elkshow — ellipse elkshow dot com
Savant Record Series — mmzsavant.tumblr.com
M Janet Mars — mjanetmars.com
Will update soon— although  most people don't really follow the net.